The Slovak National Gallery has its own UX designer, operates its own system for digitizing art, and recently launched a new application that guides visitors through the gallery. Join us as we peek behind the walls of SNG and discover what problems CX helps to solve in the art world.

In the 16th episode of Minimum Viable Podcast, Michal Blažej talks about CX in Culture with Michal Čudrnák, Head of Digital Collections and Services at the Slovak National Gallery.
Minimum Viable Podcast is brought to you by the CX design studio Lighting Beetle*. It's usually recorded in the Slovak language, however, you can read an English transcription of this episode below. For more content in English, including case studies and handouts, visit our Journal.
You can find the Minimum Viable Podcast on:
or below in full transcription.
---
I would start with your TEDx Bratislava video. In it, you showed a photo of a group of students in the Rijksmuseum, looking at their phones instead of Rembrandt's artwork. However, you explained this might not be a bad sign because looking at phones can enrich their experience. How has our Customer Experience of perceiving art in galleries changed?

My experience changes quite often. If I was to talk about that image now, I might discuss it differently. I recently saw a promotional video for an app at the School Gallery in London, where children as young as 6 were running around the gallery with phones in hand. At that moment, I hesitated about whether it's right to have an experience built around a mobile device at such a young age.
But in the case of the Rijksmuseum photo, context was crucial. It was the first museum in the world to develop a digital strategy that included a mobile-first website, publishing all its collections online, with a significant portion available for free download. So, the context here is that the Rijksmuseum was a pioneer in this area.

When we talk about the historically first application of this kind, how did it work at that time? What could students see in it?

They have an audio guide where visitors can explore collections and routes with specific exhibitions and pieces accompanied by recorded audio. I definitely recommend trying that out if you're in Amsterdam.

Let's also talk about the digital experience in galleries and how digital elements can contribute to the overall experience. Can you recall a time when this layer provided you with an extra experience, something that truly struck you or interested you?

Creating something that works well in a gallery is very challenging. Art is primarily visual in the vast majority of cases. So, when we think about adding a digital layer on top of it, the first thing that comes to your mind is, of course, the image. And that's problematic. We don't want to compete with art and illuminate the space with screens that distract from the artwork. The act of shining light into the space actually affects the overall atmosphere in the gallery.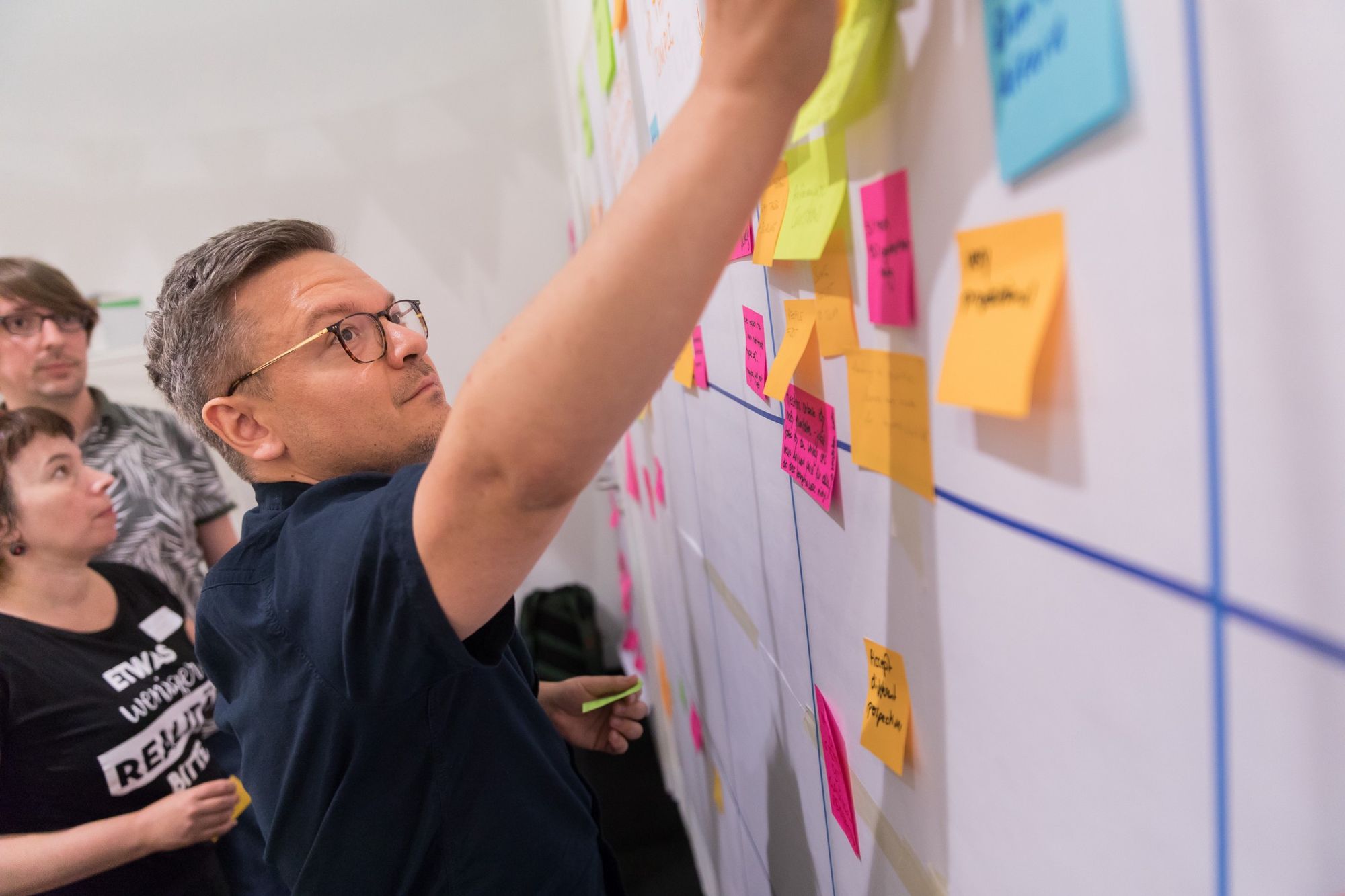 I would like to visit ACMI, the Australian Centre for the Moving Image. They have the entire gallery built upon the customer or visitor experience. Their team was tasked with building it from the ground up – visitors plan their visit on the website, then they arrive and experience an interactive layer that includes historical film technologies. Visitors can even create a flipbook – those booklets that, when rapidly flipped, create an illusion of movement.

This example clearly demonstrates that the content of the exhibition greatly determines what you can do with digital tools. In the case of a film or technology museum, it's easier to work with technologies, whereas in the realm of visual arts, technology actually competes with the art itself.

An audio guide, which is still a less common form of communication with visitors, doesn't compete with visual art. Thus, a well-crafted audio guide created the most interesting experiences for me, even if they were partial.

What do you, the Slovak National Gallery as a service provider, want to offer to visitors? How do you perceive the design of the art or gallery experience?

I like to look at it as an extension. Something that goes beyond art and doesn't compete with it. Technically speaking, our "core business" is working with collections. Exhibitions are often composed of collection objects – either from the Slovak National Gallery or other Slovak or Czech galleries.

Slovakia doesn't often showcase a lot of international art, so we work with local art. The lack of international art is historically determined and it's also an advantage. It allows us to work more creatively with what we have. The digital format gives us an opportunity to provide visitors who wish to delve deeper with additional information.

I believe we succeeded in doing so with the exhibition "Dream and Reality," which explored the visual culture of the Slovak State. It received significant public attention and took place at times when the topic was resonating. From our director, Alexandra Kusá, we received a task to add what was not said at the exhibition.

The gallery mainly presents the visual part, not the historical aspect, because we are not a museum. However, if we had presented this topic without adding the historical context, it could have ended in problems. We created a "long format" that worked with artwork and documents from the exhibition and we expanded it to include mostly the darkest historical events of that era. We worked with video and audio. Attendance always mirrors interest in the exhibition, and I realized it in this case. We can only be as good as the exhibition itself.

"The content of the exhibition greatly determines what you can do with digital tools."
I perceive this digital element in galleries as something still under development. At this stage, where do you search for inspiration? Are you in touch with other galleries that have successful implementations?

Yes, for example, the Victoria and Albert Museum in London, which is a museum of Applied arts and practically everything else. Several museums in the United States are interesting. Digital is also on the rise in Germany, which is known for generally lagging behind in digital services in public administration. Local governments in individual federal states have realized this and started investing significantly. There's already some boom there.

I have a very good relationship with people from the Museum of Applied Arts in Hamburg. It's inspiring to see how they work with collections and make them accessible in a practical way. One thing is to digitize and publish collections online, but this raises a question: "What now?" As part of one project, they try to determine how their collections are used by end-users – whether it's a writer, researcher, or artist.

I've been fortunate to already visit the new Slovak National Gallery and try out your Atlas SNG app. What is the purpose of this app or mobile website?

Atlas began as a guide that offers visitors information about individual exhibited pieces. Many people are familiar with rented devices with keyboards in galleries or museums. Each exhibited object has a number, which you enter into the device to access the corresponding audio.

However, rather than audio we opted for simple, one-paragraph texts providing visitors with brief context. This is somewhat contrary to my goal of keeping people from looking at their phones. But there's another layer there that I recommend trying out. It works like this – I find an artwork and enter a code, not a numerical one, but a visual one.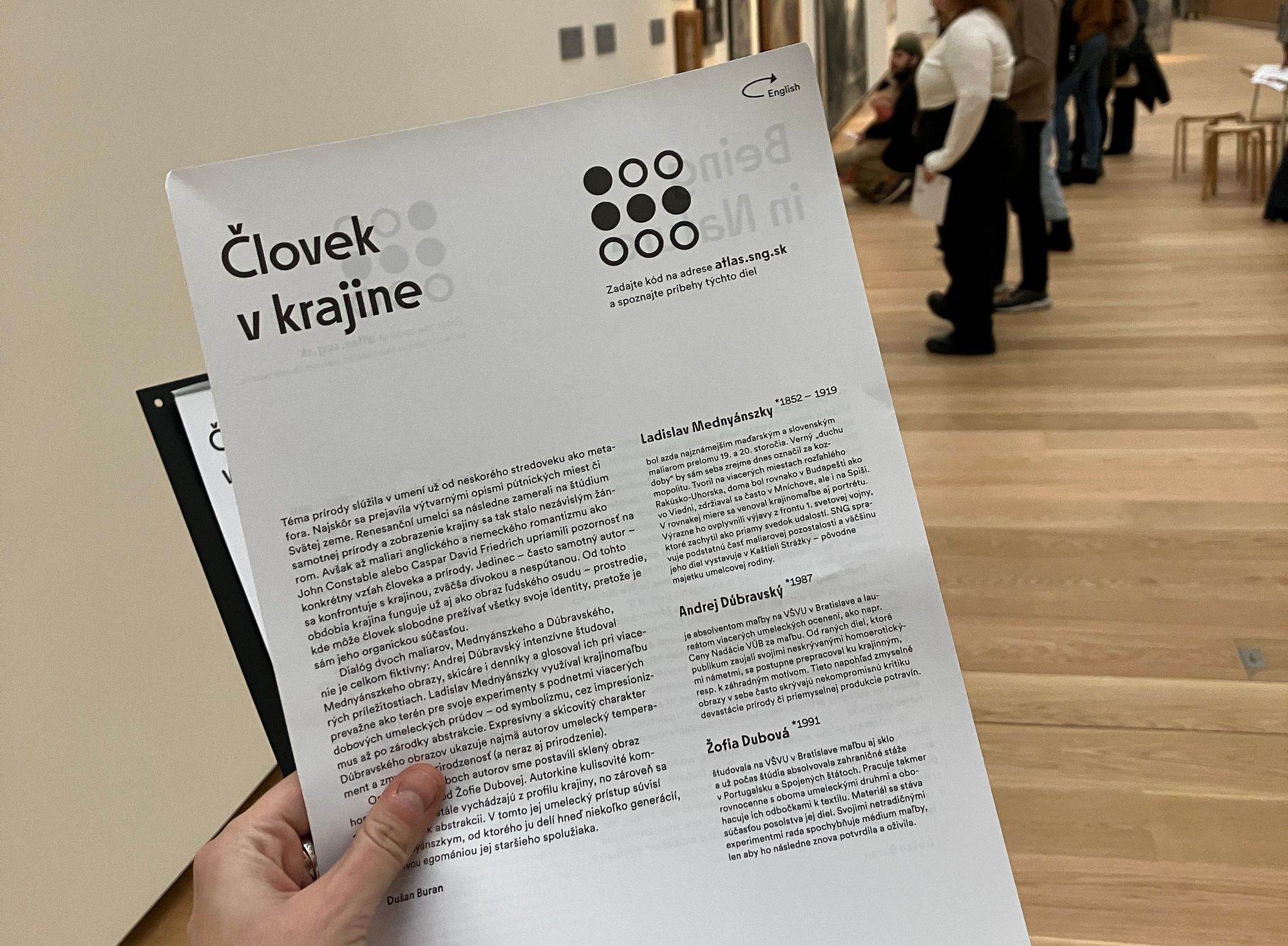 I noticed that you killed QR codes.

Yes, they are unsightly and come with several issues, so we decided to try an alternative. This solution is very clean and users appreciated it during testing. For visitors, this means the code can be read from a greater distance, and they don't have to crowd around an artwork to scan little QR codes with their phones.

Another use case we explored is the artwork collection. Even in broader research, we realized that many people take photos of artworks. We have everything photographed, I dare say, in better quality than what people can capture when they're at the museum. Atlas SNG allows visitors to mark their favorite artworks, giving them the space to explore them more thoroughly later at home.

In addition, we decided to add another, more narrative layer that guides you through the gallery. The space here is quite intricate, though. We try to lead visitors to specific artworks or rooms and tell a short story. We chose to do this in the form of videos, which partly mirror the format of Instagram Reels or TikTok – explaining or contextualizing something in 30 seconds.

Another route visitors can choose within this concept offers a view of one of the artists and their "sidekick." But this was quite a challenge for us, I have to say. We need to assess whether it's an "onsite" experience or if it's better to adjust it for an after-the-visit experience.

However, it turns out that navigation is very important. Many people ask how to get to a particular place. Based on this experience, we're going to focus more on guiding people through the app or even beyond it.

Have you received any initial feedback on the app's content? What are customers saying about it?

Of course, there has been various feedback. For instance, my colleague and one of the two curators, Dušan Buran, had a positive response. He talked about why individual artworks are displayed as they are and the underlying concept behind it. Curatorial concepts are often sophisticated. Curators don't want to just exhibit the artwork. They want to show something that the average visitor might not notice.

Less positive feedback came when influencers appeared in the videos, trying to bring their perspective, and inspiration, something that an ordinary visitor or layperson might enjoy or notice. It all depends on how much visitors can identify with the person in the video.

"Having a lack of international art is historically determined and advantageous. It allows us to work more creatively with what we have."
You've mentioned research and testing multiple times. You understand terms like User Experience and user-centered design techniques and methodologies. How is it possible that the Slovak National Gallery engages in such matters?

Internally or organizationally, our department is called the Department of Digital Collections and Services, but externally, we refer to it as Lab SNG. Over seven years ago, we started with something that was very popular in various Western galleries at that time. Specifically, it was the Art Web, which is an online catalog of visual artworks that we began developing internally.

Gradually, it grew. More programmers joined, and user testing is guided by my colleague Katarína Vass. She is responsible for research and for two external designers who cover various products.

The initial goal wasn't building a CX team, but rather a development team. It's been expanding gradually due to various coincidences or circumstances. We're not growing based on our ability to generate profit but by expanding our reach and offering our services to other institutions.

It's incredible that you managed to build something like this. What projects or products have you created?

Our flagship is the aforementioned Art Web, which covers not only the collections of the Slovak National Gallery but also nearly all other collection-owning galleries in Slovakia. Every gallery with collections that is registered must provide data to this database. This way, we can build and develop the Art Web not only for Slovak galleries but also for foreign ones. It's modified for the Czech National Gallery or the Moravian Gallery based on specific requirements.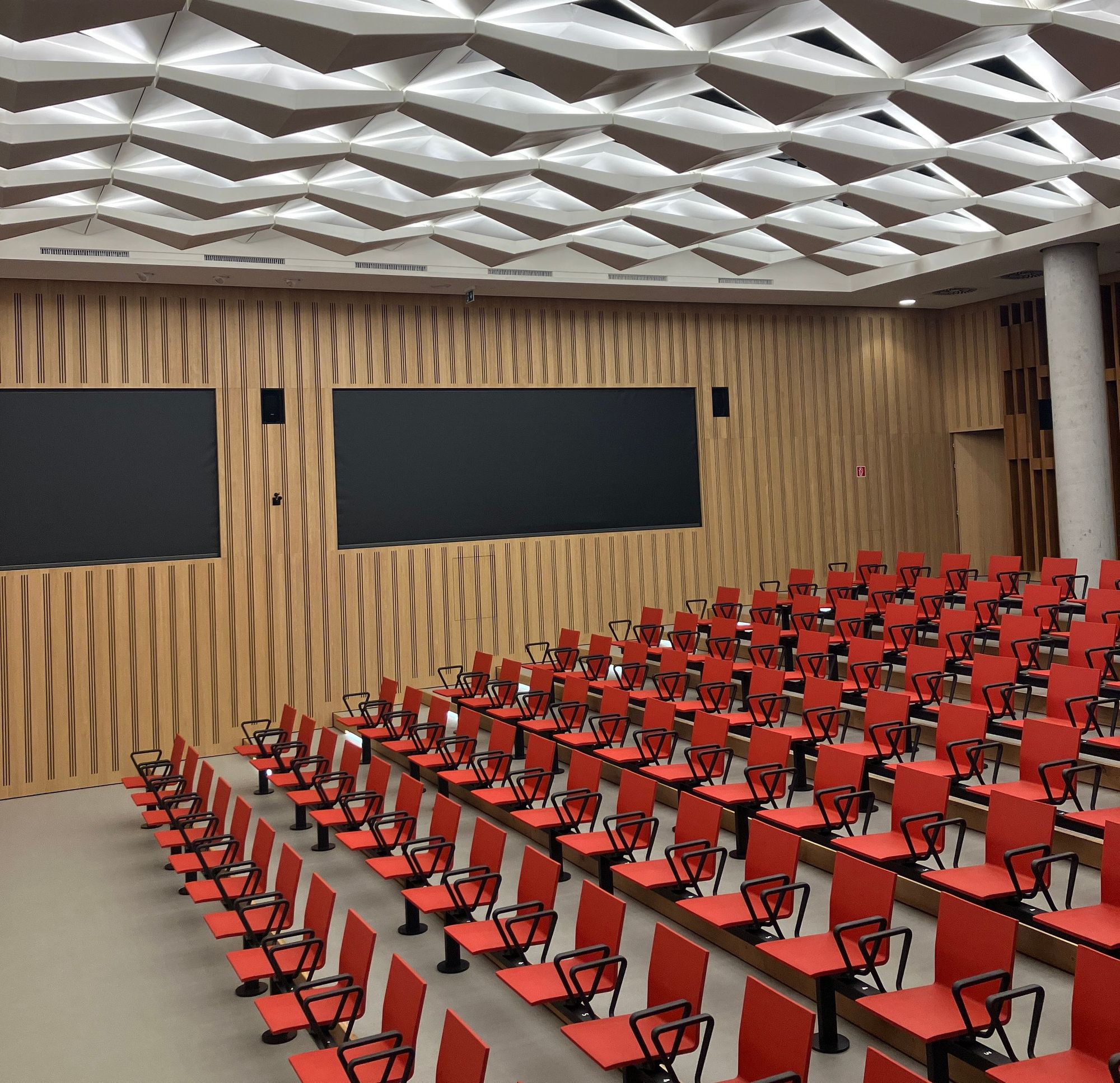 So, what you developed at SNG is now used by the Czech National Gallery as its source?

As their online platform for publishing online collections, separate from their main website. On the Art Web, we publish all the galleries, and it's separated into their individual gallery pages. In their case, it's a disadvantage. What we provide them is their gallery, their collections, it's tailored to them, but it's separate from their website. However, the software we develop is open-source and available on GitHub for anyone to use. We customize it to their needs.

So, you're generating income for the Slovak National Gallery?

We are, but profit isn't the main focus. Of course, we need to pay people and cover expenses. But our primary aim is to reinvest it back into development. The goal is to do this systematically and improve it further in the future.

How long have you been building this platform?

It's been at least seven years since we started developing the Art Web. It existed before, but it was developed by an external company. However, at a certain point, I realized the limitations of having an external supplier. One of the reasons is finance – if you can build a team well, you can create a good product for less money. It's not easy, but the know-how stays inside, and you can continue building on it.

It's not just us who profit from this experience. It's the entire ecosystem of institutions connected to us. If we can do this, accumulate development experience in the form of code and develop related products, we can offer it to other institutions better and more efficiently than a private company.

"We will never have a budget for Basquiat. We need to ask ourselves how to make interesting that which we do have."
It's unique that you've managed to build such a team that can deliver. In the public sector, that's not very common.

Of course, it's debatable to what extent it can be successfully implemented on a larger scale. But when I look at smaller institutions in the cultural sector that we're in touch with, I see that it would be very beneficial for them to have just one person who could dedicate half of their time to the ownership of a product.

And often I see that someone is assigned to something in the form of a temporary project, like: "You handle the website, you handle development." Just giving it a try and having it, even if not centralized, at least interconnected, so that competent people can have discussions and come together on a strategy, is a big thing.

What is the role of the Art Web from a user perspective? What is the purpose of this website, and what use cases does it fulfill?

From partial research, we identified that it's an important tool for art teachers who need resource materials. This could also be a use case for art enthusiasts.

Throughout the time we've been operating, we have a very strong position on Google. But what happens next when someone finds it? This is where our collaboration with the Department of Gallery Pedagogy comes in. Colleagues there produce methodological materials, guides, and videos that present ideas on how to teach and work creatively with artworks in an attractive manner.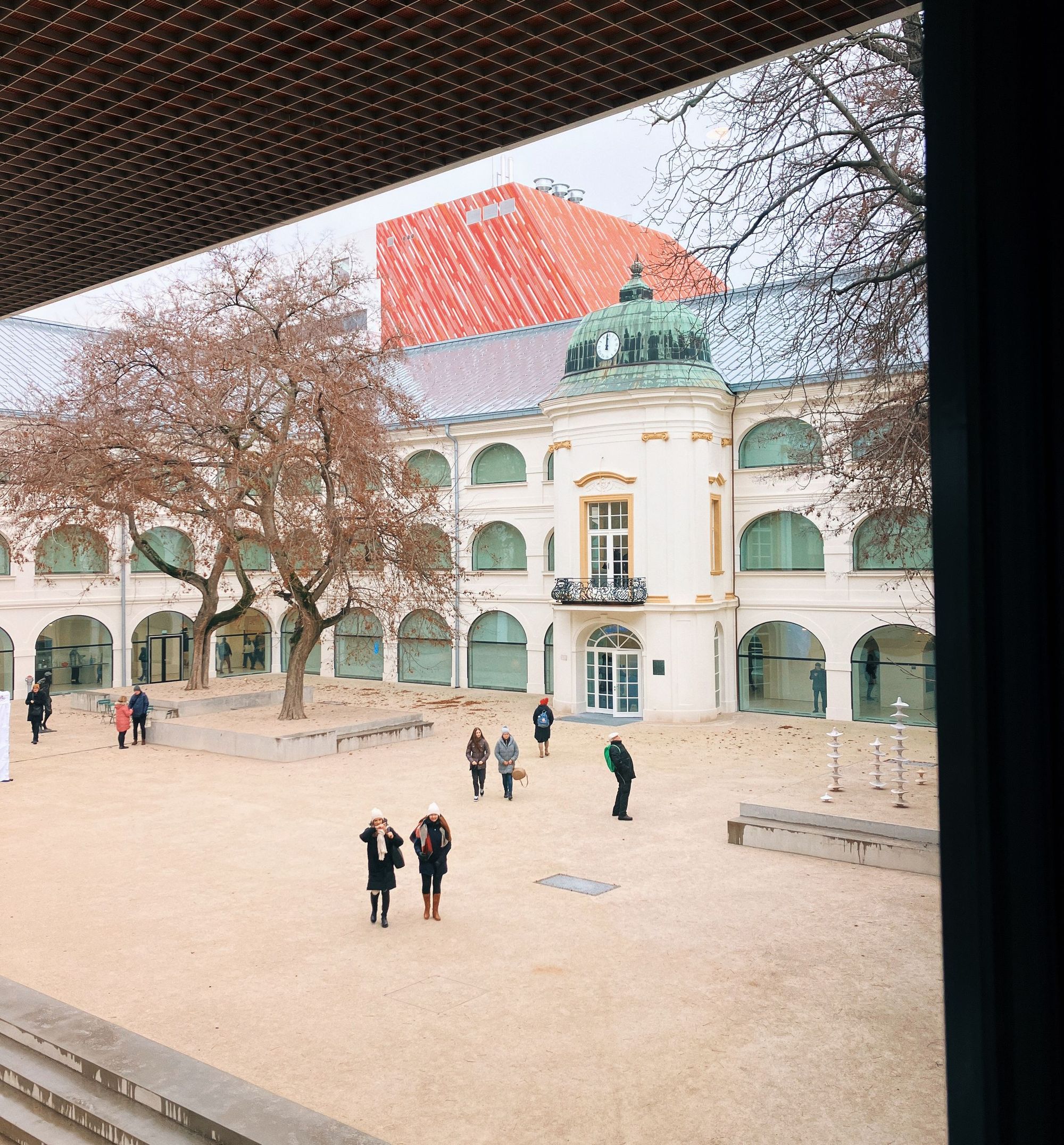 Another case is the ordering of reproductions. However, this is limited only for scientific or commercial purposes. Unfortunately, we can't provide works that are not free for private use. That's copyright law. But for works that are free, where the author has been deceased for seventy years, the possibilities are broader.

From my perspective, the gallery is truly progressive, and I'm glad that the decision was made to make these works available for free download. We've also run various campaigns like "remix this artwork" or "use it in your DIY projects." We're always trying to figure out different ways it can be used and how we can improve this service.

User research you conduct is probably also quite helpful in this regard. It's actually great that you have a colleague dedicated to this.

For example, we had a goal to create functionality for marking favorite artworks, allowing users to save them to their collections. We're only halfway there at the moment; we don't have user accounts, so it's not transferable across devices.

That's where it becomes more complex. The Art Web functions as a catalog. People can filter, sort, zoom in, view descriptions, related works... Research has to be led in specific situations. For instance: "I'm a teacher, what do I need?" That's one group we could build it for. We've started that, we're only halfway there, but we continue.

I really liked that on the Art Web, given insights didn't just describe the artwork but provided the entire context of the artist. That was a big thing for me, an additional layer that allowed me to learn a lot more through the website, and I could complete my customer journey even after leaving the gallery.

Exactly, that's the customer, or rather visitor, journey that we're trying to cover. Building a layer over this data, an image catalog that's more complex. This means longer and more complex texts. Visitors can read them after leaving the gallery when they have more time to delve deeper.

"Digital form gives us the opportunity to provide information to visitors who want to delve deeper."
What are your next plans for the Atlas SNG app? What do you want to focus on in terms of development?

We want it to work, to be able to engage people. Even those who will always primarily come physically to the building itself. When the initial excitement of reopening fades, people will require something more.

Similarly, we want people who either don't have smartphones or aren't accustomed to using them this way, to be able to view Atlas. Rest areas should serve this purpose, where visitors have the option to view information on tablets. There's also demand for rest areas due to the fact that just walking can be exhausting.

We also have an ambition with the mobile app to fine-tune the content to compile what the person is willing to see in a specific context and time. During a visit, you can only consume a tiny fraction. Our task is to provide what's suitable for the given moment.

It's interesting how you've termed it – splitting the gallery experience into the experience when you're standing in front of the artwork and then possibly an additional restful experience creating another opportunity for engaging interactions.

Regarding this kiosk mode of displaying information, which is also present in Atlas, the design aspect of how the device is placed in connection with seating will be very important. It will be crucial to figure out how to involve people, to see if and how they want to use it.

Our biggest disadvantage is that we're dependent on the spatial functioning of the products we develop. What we're developing doesn't exist yet. That's why preparation is very challenging. It's evolving as we go, everything is developed without experience and ability to verify it, as we're essentially starting from scratch.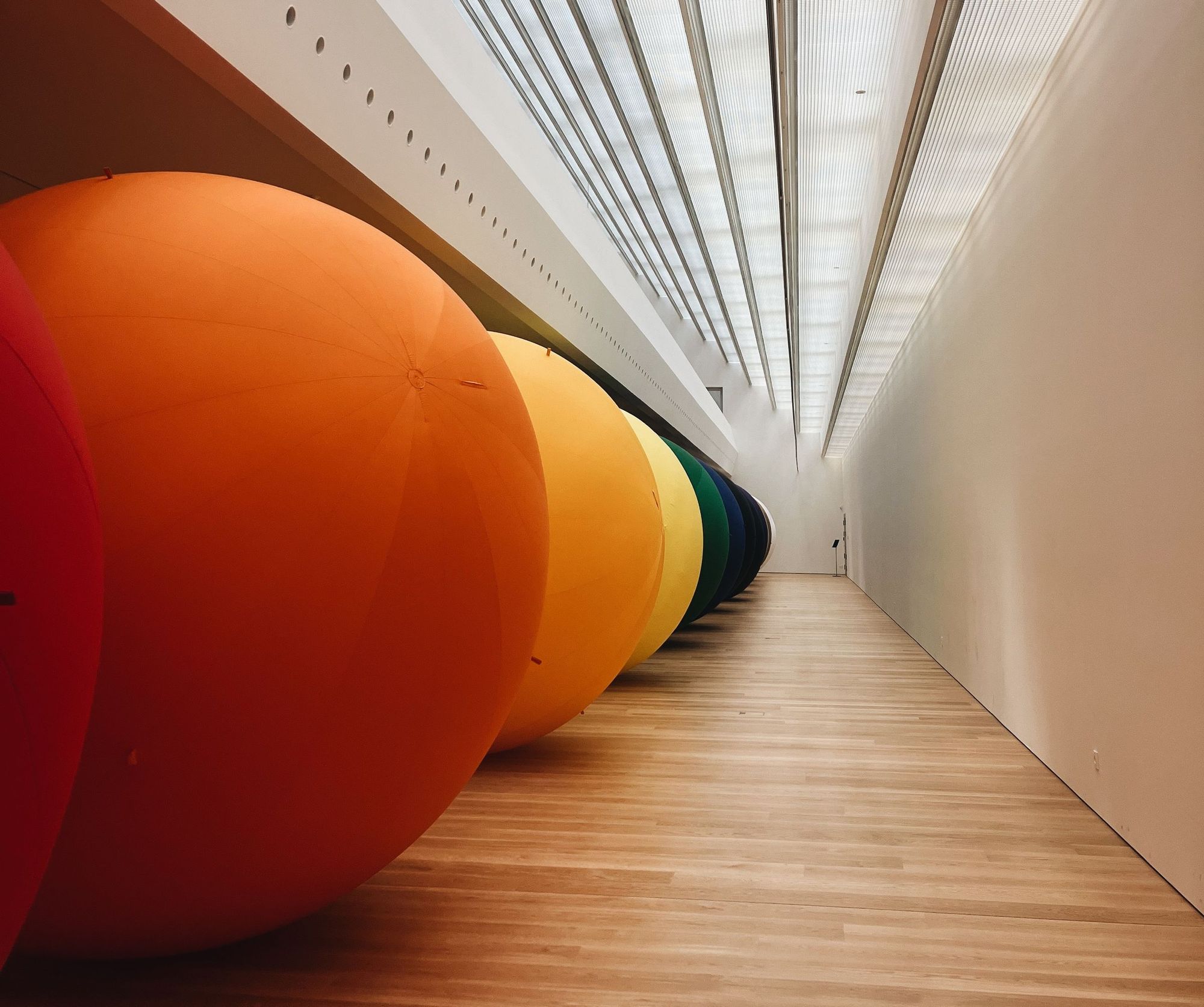 You mentioned that we have a lot of local art. We're not the MoMA or Tate or similar large institutions. What can SNG be exceptional at?

The bridge, which is the most attractive part of the building, itself illustrates that we indeed have original works of architecture and art. And if we handle them correctly, they can be more interesting. We will never have a budget for Basquiat. We need to ask ourselves how to make interesting that which we do have.

I mentioned that sound can complement space very well without competing with the visual aspect. And in this regard, we could be original. It's not specifically a digital service; it's more about enhancing the space or the exhibition. I see our role there.

In the end, I always ask our guests this question: What is the biggest design challenge you would like to solve in your life?

When someone finds out that we have an artwork they want to see, we motivate them with a beautiful preview on the website, showing them that they can experience it in a powerful form at our place. So they come and experience the artwork in person. But at the same time, we add another layer that makes it even more intriguing. Then they're motivated to the extent that when they return home, they use the opportunity to delve deeper.

That's my design challenge – how to achieve this for one out of our twenty visitors. Because this type of visitor knows how to pass on their experience to others and attract them through their deep mediated experience or even accompany them. My aim is to provide options for such an advanced visitor who, as a result, is capable of enriching the experience for others. That's my design challenge.

I wish you success in stitching together such a visitor experience and making it as enjoyable as possible!

Thank you. It's best if people listening to us try it out for themselves to see if we've succeeded. I would say that by the end of the year, a small version of what we've discussed could already be available.
---
The full interview with Michal Čudrnák in Slovak language:
Minimum Viable Podcast is brought to you every two months by the design studio Lighting Beetle*, which focuses on creating an exceptional customer experience.
Design is all around us. Minimum Viable Podcast explores design with a small "d" – the one that looks for solutions to people's problems. In it, together with our guests, we address topics that are related to design, but we normally do not associate with it. Thanks to the Zeldeo production studio and our production manager Mojmír Procházka for the cooperation.
We are looking forward to every listen, follow, share, and suggestion for improvement. You can send us your tips for interesting personalities with whom we can talk about design to podcast@lbstudio.sk.
Enjoy!